Big Data is changing our world. I learned a lot about the subject after attending the O'Reilly Strata  Making Data Work Conference, held February 1-3 in Santa Clara, California. I was able to attend with an all-access pass, courtesy of a Webgrrls giveaway.
The event, held over the course of three days, ran from early morning until late into the evening. So there were many opportunities to learn, listen, talk to others, ask questions, and just take it all in.
The first day featured extended workshops, including a data boot-camp, an executive summit, explanations on how to use programs like Hadoop and Apache Cassandra, as well as how to display data, and communicate your point clearly with charts and graphs.
I attended the data bootcamp, which had a variety of speakers, such as LinkedIn's Joseph Adler, bit.ly data scientist Hilary Mason, Drew Conway of New York University, and Yahoo!'s Jake Hofman.
The day provided a great look at what Big Data is all about, and how it can change the world. There was a lot of hands-on work, where audience members worked along on programs as the speakers talked. While some of the data boot-camp topics were over my head at the time, I've learned a lot more since attending the rest of the conference. I'm glad I attended the data boot-camp sessions, because it gave me a guideline for the topics to be discussed at the conference. I discovered that Python is more than a snake, and R isn't just a letter in the alphabet.
Mythology of Big Data
My favorite keynote was Third Nature founder Mark Madsen's Mythology of Big Data talk. He made many good points, such as comparing what's going on now with data to the Gold Rush. He also noted that "if there's no process for applying information in a specific context, then you are producing expensive trivia."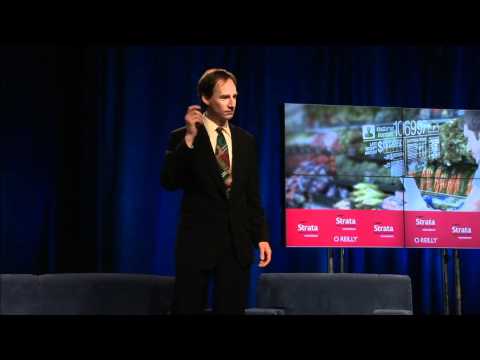 Can Big Data Fix Healthcare?
Another highlight was Carol McCall of Tenzing Health's talk on Can Big Data Fix Healthcare? She made a complicated topic understandable.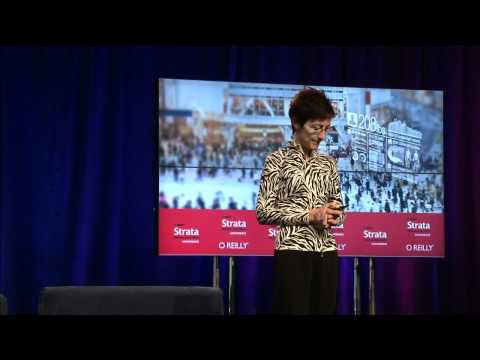 Data Without Limits
I also enjoyed Werner Vogels of Amazon's talk on Data Without Limits — he talked in a practical way about how data was being used in e-commerce.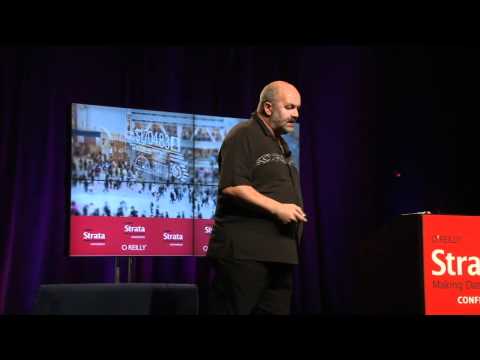 Privacy and Big Behavioral Data in the B2B
James Powell of Thomson Reuters spoke about Privacy and Big Behavioral Data in the B2B Space, but don't let that daunting title scare you — it was a very interesting, relatable talk.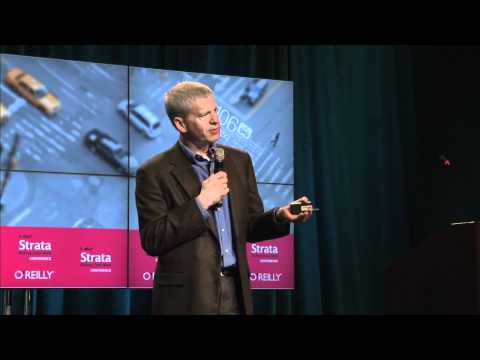 The $3 Million Heritage Health Prize
And Anthony Goldbloom of Kaggle announced the The $3 Million Heritage Health Prize, something that is sure to draw interest.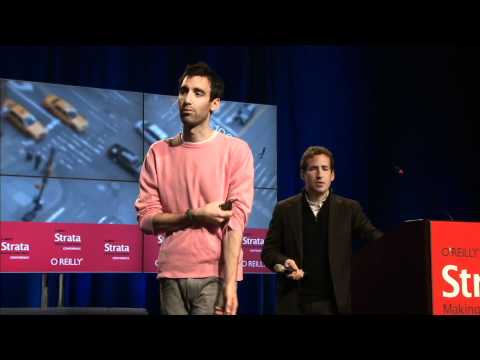 Strata Conference YouTube channel
I encourage you to check out all the Strata Conference keynote speakers on their YouTube channel. You can learn something from each of them.